Hello everyone, you will find in this embroidery blog all the news, tips and tricks of embroidery. It is common that very specific embroideries are produced for a special audience. We will tell you about these embroideries.
In addition, we can also tell you about the history of embroidery.
As you have understood, all subjects around embroidery and art embroidery will be discussed in this blog.
With this in mind, we invite you to stay connected!
Want more on embroidery?
Finally, do not hesitate to subscribe to our Instagram
You can also find us on LinkedIn.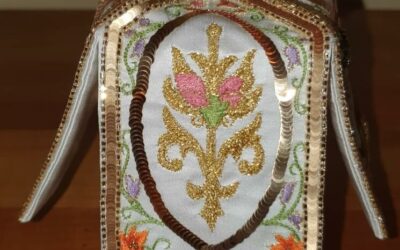 Special order for the "Fraternité Sacerdotale Saint-Pierre de Bordeaux" (Priestly Fraternity of Saint Peter in Bordeaux).That Ciborium Veil is a...
read more